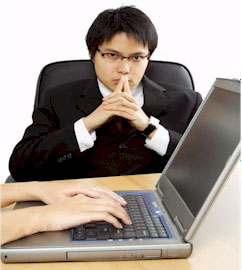 »OUR TEAM: CONSULTANTS & TECH SUPPORT
JONATHAN BRAVER, SENIOR CONSULTANT
Formerly with Fiscal Management Associates (FMA)


Jonathan Braver, a talented Senior Consultant, received a BA in Business Management from SUNY New Paltz. Jonathan holds a Certified Nonprofit Accounting Professional (CNAP) certificate. He is also a certified QuickBooks Pro Advisor and an expert in the FUND E-Z accounting and financial reporting system.
Former Supervising Consultant at Fiscal Management Associates (FMA), a consulting firm that provides outsourced accounting and consulting services to not-for-profit organizations, his responsibilities encompassed:
Providing fiscal management consulting services to multiple not-for-profit clients on areas including preparation and analysis of financial reports,
Budget development, grants and contracts management and reporting, audit preparation and oversight, support of internal fiscal staff, and accounting software implementation and configuration.
Software reconfiguration and implementation,
Budget development, preparation and analysis of financial reports,
Grants and contracts management and reporting, audit preparation, and oversight and support of organizations' fiscal staff.
Jonathan was formerly Director of Finance and Compliance at East Harlem Business Capital Corporation (EHBCC), a not for-profit community development and financial services organization. At EHBCC, he directed the full- range of the organization's fiscal activities.
LUIS O. CARTAGENA, SENIOR CONSULTANT

Luis Cartagena received a BS in Accounting from Saint Peter's University. He is a seasoned Accounting Finance and Operations Professional with nearly 20 years of accounting experience in the not-for-profit field.
Luis has served as Controller, Director of Finance, Systems Administrator, and Accounting Consultant at various not- for-profit organizations throughout his career.
An expert in accounting software implementation, Luis is also an excellent trainer. The software on which he's trained others includes, but is not limited to:
Sage
Blackbaud
Fund EZ
QuickBooks
The Raiser's Edge
Fund EZ
Lawson Insight
An excellent team leader, Luiis is also a good communicator and mentor.
ROBERT LEWIS, SENIOR TECHNICAL IT CONSULTANT
---
Nuestro personal es bilingüe en ambos idiomas, el inglés y español. Déjenos saber en qué podemos ayudarlo. Envíenos una lista de trabajos a realizar al siguiente correo electrónico:
También puede comunicarse con nosotros al siguiente número telefónico: 1-646-417-3349.
**FREE! ** FREE!
CALL US TODAY!
Tel: 1-646-417-3349
CONSULTA TELEFÓNICA
15 MINUTOS

*Primer consulta solamente. ¡No obligación de su parte!


¡LLÁMENOS HOY!
Tel. 1-646-417-3349