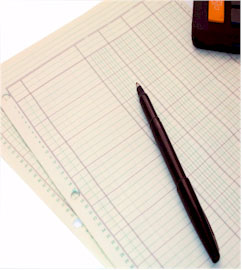 »SERVICES: OUTSOURCED ACCOUNTING
Our accounting professionals service your account based on your specific needs. This ensures you pay only for expertise and skills that you need, when you need it. Our service covers the full range of accounting needs including, but not limited to:
Accountants
Comptrollers
Directors of Finance
Bookkeepers
Accounting Supervisors
Development Directors and Assistants
Interim Payroll Managers
FINANCIAL REPORTING
Financial Statements
Balance Sheets
Profit & Loss
Cash Flow
Budget
Statement of Activities
Statement of Functional Expenses, and more
CASH MANAGEMENT
Bank Reconciliations
Budgeting
ACCOUNTS RECEIVABLE
Deposit All Customer and Other Payments
Cash Receipts Journal
Cash/Maintain Customer Files (Invoices, Credit Memos, Payments
ACCOUNTS PAYABLE
Cash Disbursements Journal
Create/Maintain Vendor Files (Invoices, Credit Memos, Payments)
FIXED ASSETS AND DEPRECIATION PAYROLL
Create/Maintain Employee Payroll Files (I9's, W4's, W2's)
Approved Deductions, Workers' Compensation Changes
Generate All Payroll Checks for the Customer's Signature
PAYROLL CHECKS
Tax Liability
Payroll Reports and Tax Filings
Quarterly Payroll (DE6)
Annual Payroll Reports (DE7)
Federal Payroll Taxes Deposited (941)
State Payroll Taxes Deposited (DE88, DE3D)
Federal Unemployment Tax Returns (940)
Payroll Journal
Sales Taxes, Business Licenses, etc.
Property Taxes
Federal Income Taxes
State Income Taxes
MONTHLY ACCOUNTING CONTROL FUNCTION
AND REPORTS
Reconcile all Ledgers to the General Ledger Account (Bank Accounts)
GENERAL LEDGER
TRIAL BALANCE
COST CENTER REPORTS
---
Nuestro personal es bilingüe en ambos idiomas, el inglés y español. Déjenos saber en qué podemos ayudarlo. Envíenos una lista de trabajos a realizar al siguiente correo electrónico:
También puede comunicarse con nosotros al siguiente número telefónico: 1-646-417-3349.
**FREE! ** FREE!
CALL US TODAY!
Tel: 1-646-417-3349
CONSULTA TELEFÓNICA
15 MINUTOS

*Primer consulta solamente. ¡No obligación de su parte!


¡LLÁMENOS HOY!
Tel. 1-646-417-3349